You want a home mortgage with the lowest possible interest rate. And if you've been following the financial news, you've seen that rates have been fluctuating during the coronavirus pandemic.
Getting a home mortgage rate lock can protect you from rising interest rates, but you'll need to make sure the lock will remain in effect until closing. Below, the Intercap Lending team shares helpful information on how and when to lock in your home loan interest rate.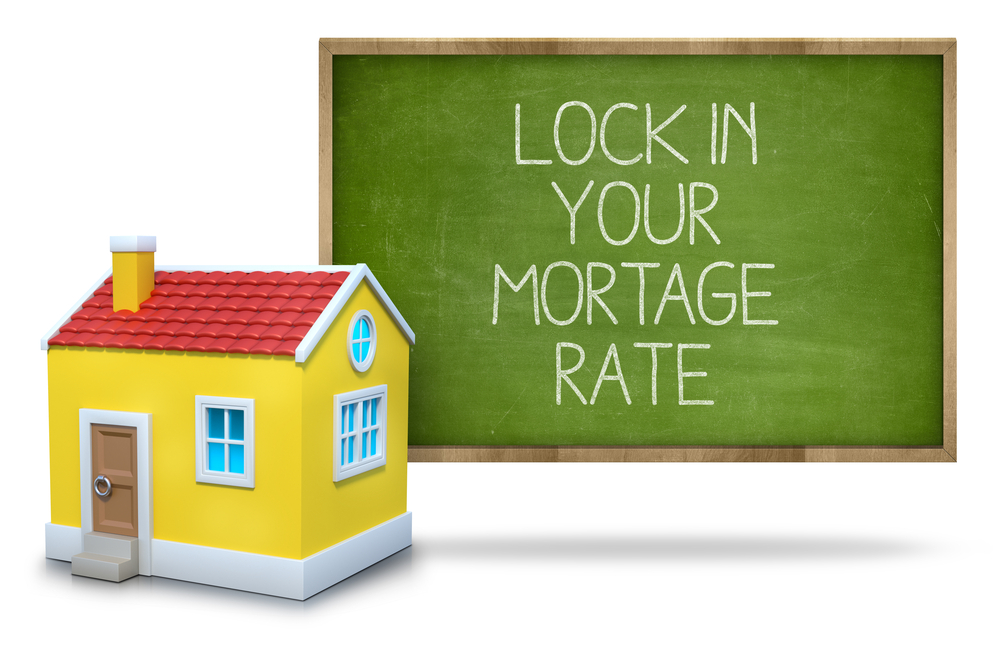 How Do Mortgage Rate Locks Work?
A rate lock is a guarantee from a mortgage lender to honor a specific interest rate for a set period of time.
Once locked, your home mortgage rate won't go up. On the other hand, if rates go down, you won't benefit unless your lender offers a float-down option. With that, you'll be able to have your loan processed at the lower interest rate – but you can expect to pay an additional fee for the flexibility.
How Much Does a Mortgage Rate Lock Cost?
With some home mortgage lenders, rate locks come with a charge. With others, there's no separate fee – but that doesn't mean the service is free. Instead, the fee is built into the terms you are offered.
How Long Does a Mortgage Rate Lock Last?
Mortgage lenders offer locks with varying term lengths, but periods of 30, 45 and 60 days are common. Ask your lender about the rates for each lock period, and determine which is best for you. Keep in mind – you want to close on the home mortgage within that time, and with loan closings are taking longer due to the coronavirus, you need to be sure you're giving yourself enough time.
What Happens if Your Rate Lock Expires?
 If the lock period ends before closing, your mortgage lender might offer an extension. As a general rule, the fee for this service is equal to somewhere between .375 and one percent of the loan amount. But, lenders aren't required to offer extensions – and if yours doesn't, your home mortgage will be processed with the new prevailing interest rate.
When Should You Lock in Your Interest Rate?
As a homebuyer, you can lock in your mortgage rate once your offer on a home is accepted and your loan application has been approved. If your lender offers you a favorable rate, locking it in immediately can be tempting – but don't take the leap unless you're reasonably sure that the lock will be in effect all the way through closing. Otherwise, you'll either pay more for the lock or lose out on the opportunity to keep your home loan costs down.
Need more information? At Intercap Lending, a trusted leader in the Utah lending industry, we're always happy to answer questions and offer advice on home mortgages. Contact our Orem office for a free consultation today!